Need a gas detector temporarily? Hire from us!
As our customer, you can now hire at extremely low fees our gas detector for a variable period i.e. daily, weekly or monthly, depending on the project you are undertaking or if you unit is in for repairs. The unit ships to you calibrated and with its current calibration certificate.
Rental Program Features
- NEXT day delivery if ordered by 2pm
- Variable rental periods - daily, weekly, monthly
- Low cost rental fees
Your Advantage
- Use of the best equipment & technology
- Equipment available when needed
- Rental fees are tax deductible as expenses
- No CapEX
- No calibration and related repair and maintenance costs
- Easy & ready to use equipment right of the box
Gas Detector Type:
GX-2012
Sensors configuration:
0-100% LEL, 0-100% VOL Methane, CO, O2 & H2S.
This RKI Gas Detector or Gas Tracer works both as a multi-gas monitor or a leak detector and is the choice of industrial gas professionals worldwide. It is excellent for industrial applications that require gas monitoring e.g. Confined Spaces, Tanks, Gas Chambers or for detection of small gas leaks.

GX-2012 Equipment Features:

Monitors ppm, LEL, and % volume methane, O2 and CO
ppm leak detector, detects down to 10 ppm CH4
"Leak tracker" audible/visual alarm mode
0 to 100% volume Methane option
Auto-ranging display of % LEL and % volume
Barhole test mode
Bump test reminder option
Snap-logging - on demand data recording
Pump pause on demand extends battery life
Status indicators: —Pump active, microprocessor status and battery level
Internal sample drawing pump with up to 50 foot range
Vibration, visual, and audible alarms
Automatic backlight during alarms
Calibration reminder with lock out option
Lithium ion or alkaline power source (interchangeable)
Quick charge
Glove friendly large buttons
Alarm latching or non-latching
High impact protective rubber overmolding
Up to 600 hours of datalogging with alarm trends
Autocalibration or single calibration
TWA and STEL readings with lunch-break mode
Intrinsically safe, ATEX/IECEX/CE, c CSA us (pending)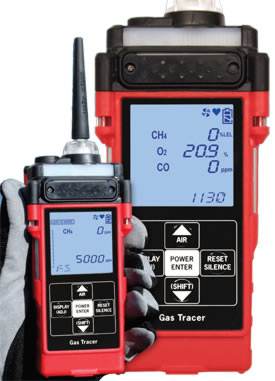 Pic. GX-2012 Multi-Gas Detector
Our Low Cost Flexible Rates

Daily

Weekly

Monthly

$55

$220

$495

Order before 2pm for next day delivery.
Conditions apply if you are not an existing customer with us.