3 Operating Modes: Confined Space, Leak Check and Bar Hole. Monitors PPM LEL & % Vol.Methane CH4, O2, CO and H2S.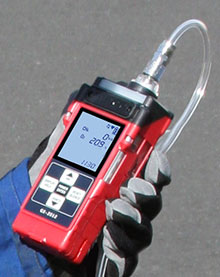 GX-2009 is the smallest and lightest 4-gas monitor of its type. Fits on the palm of the hand. Simultaneously monitors and displays combusitibles, O2, Co and H2S

The Eagle 2 carries the widest selection of sensors i.e. Standard confined space LEL, O2, CO, H2S, Toxics NH3, CI2, HCN, SO2, IR Sensors - CO2, Hydrocarbons and more.