At GasDetectors.co.ke we service, repair and calibrate most gas monitors in the market i.e. RKI Instruments, BW, RAE, MSA and Draeger gas detection instruments. We serve the East Africa regional countries which include Kenya, Uganda, Tanzania, Rwanda, Burundi, Ethiopia and Sudan.
Our calibration and maintenance service turnaround is 24 hours. However, repairs may take longer should a spare part or any other complication exist on assessment of the unit.
Calibration and service of all gas detectors is a statutory requirement to ensure that they are used and they will perform as required. Gas detector manufacturers usually set the gas detector calibration expiration period at 6 months maximum. This duration can also shortened if the gas monitoring is such that more frequent calibrations are essential in ensuring the integrity of the monitors.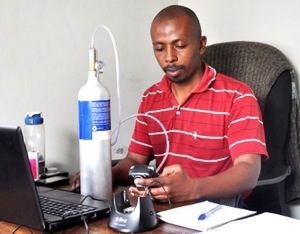 Pic. Calibration service in progress at our office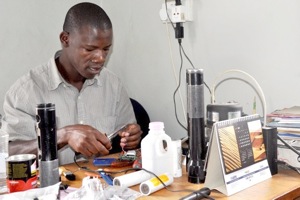 Pic. Repair Service in progress at our office
Repair and Calibration of all gas and alcohol detection units that we sell to our customers is part of our complete product support. All units sold since 2007 are still working. Thanks to our commitment to providing complete repair and maintenance services.
You are assured that when you purchase an equipment from us, you are guaranteed of reaping maximum benefits by using it for a long time. Our equipment will outlive move of the other equipment in the market. Product Support is the term.
Our Six (6) Step Process of Servicing and Calibrating your Gas Detector
Step 1: Quote to calibrate your unit
Step 2: Receiving of your unit
Step 3: Assessment of unit. If repairs are required, a new quote for repair costs is issued
Step 4: Repairs and Calibration on acceptance of quotation and receipt of PO
Step 5: Issuance of Repair/Service Report and Calibration Certificate
Step 6: Shipping or Collection of unit
Step 7: Six months later, reminder of due calibration service
Important Note:
Please send in your unit with all accessories as some units have essential calibration and power adapters that we may not have in our office.