About GasDetectors.co.ke
GasDetectors.co.ke is the Gas Detection and Monitoring Systems division of Droplex Industrial Systems Ltd., an industrial engineering company that provides lubrication systems and services and industrial safety systems. Droplex Industrial is located in Nairobi and was established in 2006.
It is our belief that potential customers and existing ones need a place where they can get experienced gas detection experts who can advice them on the most appropriate equipment for their application as well as learn of the numerous existing gas detection and monitoring solutions.
We are the authorized and sole distributors of RKI Instruments Inc. USA, the leading manufacturer of gas detectors and monitoring equipment in the world. With over 70 years of experience in manufacturing gas detection equipment, you are guaranteed of purchasing reliable equipment great and very experienced backup support structure.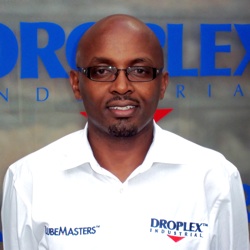 We appreciate your interest in our products and services and we look forward to serving you today and in the many years ahead.
Talk to us today.
Sincerely,
Crispin Mbogo
Chief Executive, Droplex Industrial